The Birth Store
Pickup available at The Birth Store
Usually ready in 24 hours
Breastfeeding Bundle - Convenience Ultimate Pack:

There are so many beautiful products on the market now to help with breastfeeding. We have created the ultimate convenience bundle with our favourite products from small Australian businesses to aid you in your breastfeeding journey that you deserve - the one bundle to fill all your breastfeeding needs!
What's in the Box:

- 2x Disposable Maternity Underwear

- Peri Bottle

- Peri Ice & Heat Packs

- Healing Peri Spray

- Witch Hazel Wipes

- Postpartum Bath Salts
Disposable Maternity Underwear Features:

Designed by a midwife, these disposable maternity underwear are perfect for your postpartum period or for when your waters break.

Details on this product:

Replaces bulky pads

Designed for pregnancy and postpartum

Designed to be worn comfortably, even after a C-section

Secure and comfortable

Absorbent and leak-free

Can be worn during the day and overnight

Perfectly designed for your postpartum period

 

Most people find wearing disposable underwear more comfortable during the postpartum bleeding stage, however, most on the market are designed for urine, not blood and are not designed with pregnant bodies in mind - until now! These are a must-have for your hospital bag.

 

Sizing:

Medium: Fits waist 75-110cm

Large: Fits waist 100-140cm
Peri Bottle Features:

The hospital bag essential that you didn't know you needed.

Our peri bottle is designed for your postpartum care, it is easy to squeeze and is angled specifically to reach your perineum area with ease. The bottle has a capacity of 300mls.

You can use your peri bottle for:

- Reducing stinging when using the toilet after birth

- Not irritating stitches when cleaning perineum area

- Making cleaning easier with haemorrhoids 

 

Our bottle comes with an easy to carry bag and is partially collapsible to avoid taking up too much room in your hospital bag.

 

These are also used for baby care - you can keep this for the times when your baby may have nappy rash.
Peri Ice & Heat Packs Features:

Cold Therapy

Designed to fit comfortably in your underwear, our perineal ice packs will help reduce pain and inflammation of your bits "down under" post childbirth. Our perineal ice packs will become your best friend 24-48 hours post childbirth. Our frozen perineal pack can also relieve symphysis pubis dysfunction, vulval varicosities and haemorrhoids.

Heat Therapy

When heated, our perineal strip can provide heat therapy during the second stage of labour to help the surrounding tissues stretch and reduce the risk of perineal trauma. A warmed perineal pack can also be used prior to antenatal perineal massage to help provide comfort and help the tissues to stretch.
Healing Peri Spray Features:

A Naturopath has designed a healing Peri Spray to help gently ease and soothe personal discomfort after the birth. Our Peri spray is a nourishing solution to keep your perineum clean, toned, refreshed and comfortable post-birth.

Ingredients

Hamamelis virginiana (Witch hazel), Aloe barbadensis (Aloe Vera) leaf juice, Equisetum arvense (Horse tail) extract, Natural Vitamin E (Mixed Tocopherols 70%), Grapefruit seed extract.

Free from silicones, parabens, PEGs, sulfates (SLS/SLES), GMOs, mineral oils, petrolatum, synthetic colours and fragrances, or animal testing.

Directions

Spray onto the perineum post birth multiple times per day. It can be used on a caesarean section wound. Store in the fridge for added benefit. Do not ingest. Always perform a patch test before use. If a reaction occurs, seek medical attention.
Witch Hazel Wipes Features:

Say goodbye to rough toilet paper in those early postpartum days and use our buttery soft witch hazel wipes as you heal after baby. 

Bubba Bump soothing Postpartum Recovery Wipes are specifically formulated with witch hazel and help you breathe a sigh of relief as you navigate your recovery after having a baby.

We have you covered for burning, itching and discomfort.

Use to gently clean yourself or layer on a pad for cooling relief. Great as a compress for vaginal irritations and inflamed haemorrhoids too.

Pop the Witch Hazel Recovery Wipes in your hospital bag for instant postpartum relief, and place a pack in each bathroom at home, so you are postpartum prepared.

It can aid in speeding healing and reducing bruising and swelling

Add these to your postpartum recovery toolbox.
Postpartum Bath Salts Features:

Created with the perfect botanical blend of soothing and nourishing herbs that nurture delicate and stretched skin, supporting it's return to normal.

Embrace the calming properties of lavender, with the comforting and healing benefits of calendula, chamomile and yarrow, with the added mineral powers of the Magnesium salts.

This beautiful blend, combined with soaking in a warm bath after birth helps your body to repair and it also provides an opportunity for you to sit and fully relax those muscles that have worked so hard to birth your baby.

Ingredients: Magnesium Sulphate Heptahydrate, Calendula officinalis (Calendula) Flower, Chamomilla recutita (Chamomile) Flower, Achillea millefolium (Yarrow) flowers, Lavandula officinalis (Lavender) Flower, Lavandula officinalis (Lavender) Essential oil

Directions: Mix 1/3 of the pack in 1 litre of boiling water and allow it to steep for twenty minutes. Pour the blend into a bath that just covers your hips and inscision in the case of a C-section. Sit, soak, and relax for twenty minutes. Complete for 3 consecutive days after birth.

For external use only. Not to be used during pregnancy

Free from sulfates (SLS/SLES), silicones, parabens, PEGs, GMOs, mineral oils, petrolatum, synthetic colours and fragrances, or animal testing. Do not ingest. This bag is compostable.
Perfect bundles for everyone!

This kit is perfect for anyone who is planning a vaginal birth.

We also have other kits that will pair well with this, meaning you get to choose the products that are relevant for you. They range from products for pregnancy, labour and birth, postpartum through to breastfeeding. You can find them all here.

Pregnancy, birth, postpartum and breastfeeding often isn't easy and you should have the birth and recovery that you deserve, invest in yourself today - or better yet, add this to your baby shower registry and allow someone else to support you, the village starts in pregnancy.

You can even buy now and pay later with Afterpay!
Shipping & Returns
All the essentials
This birth recovery kit was so perfect after my recent birth. Peri bottles and ice packs are underrated- these were wonderful in reducing soreness. The spray and wipes were excellent and helped in a fast recovery. The bath salts are pure luxury and have the most wonderful fragrance. This would make an incredibly thoughtful baby shower gift
We've Got You Covered

, for Your Whole Journey

Find even more great products that you need and save on shipping when you purchase them all together.
When You Support a Small Business You're Supporting
Someone's Dream
So, from the bottom of our hearts, thank you for supporting our dream ❤️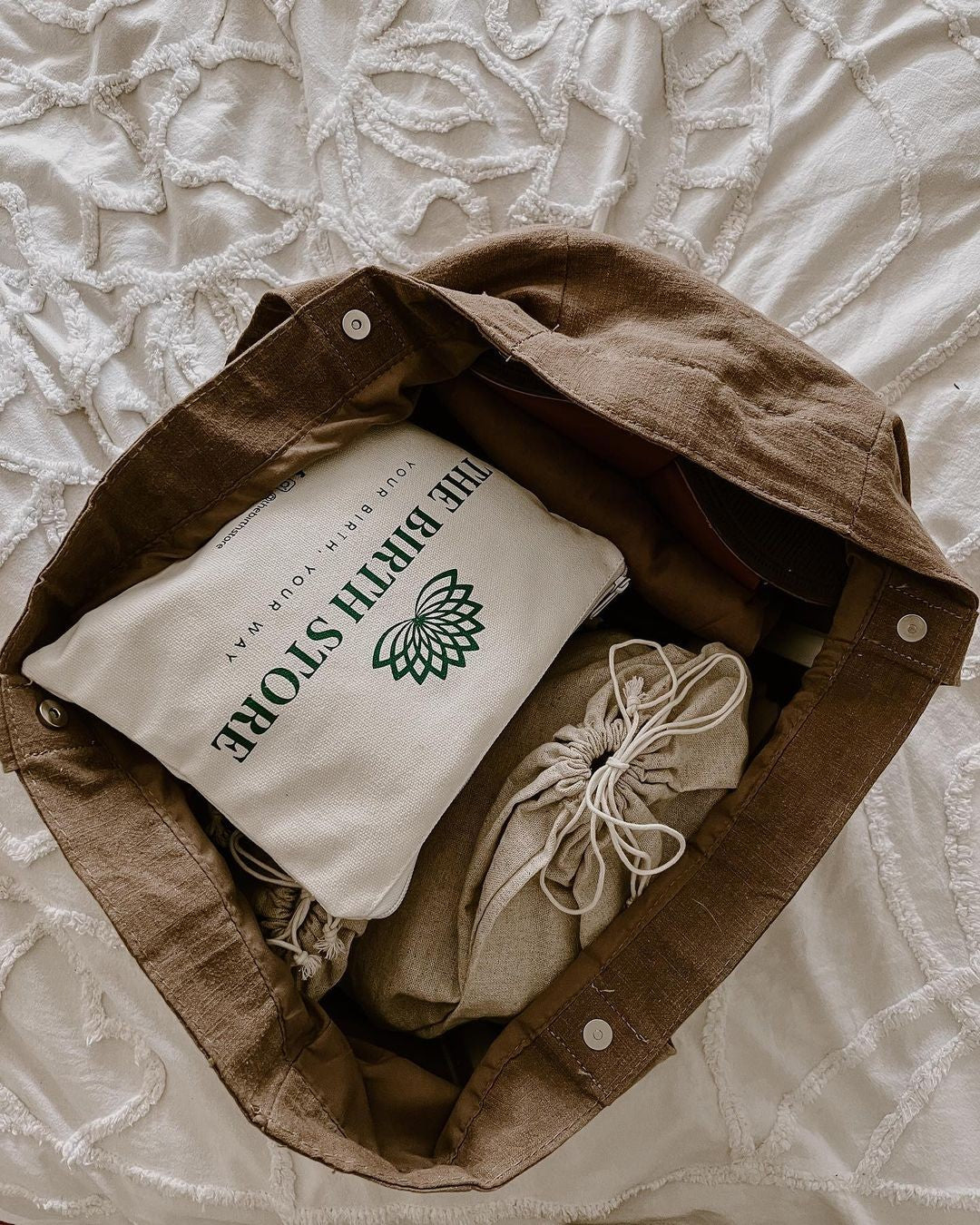 EARN BACK THE COST OF YOUR ORDER (& MORE)
Join Our Referral Program
Learn More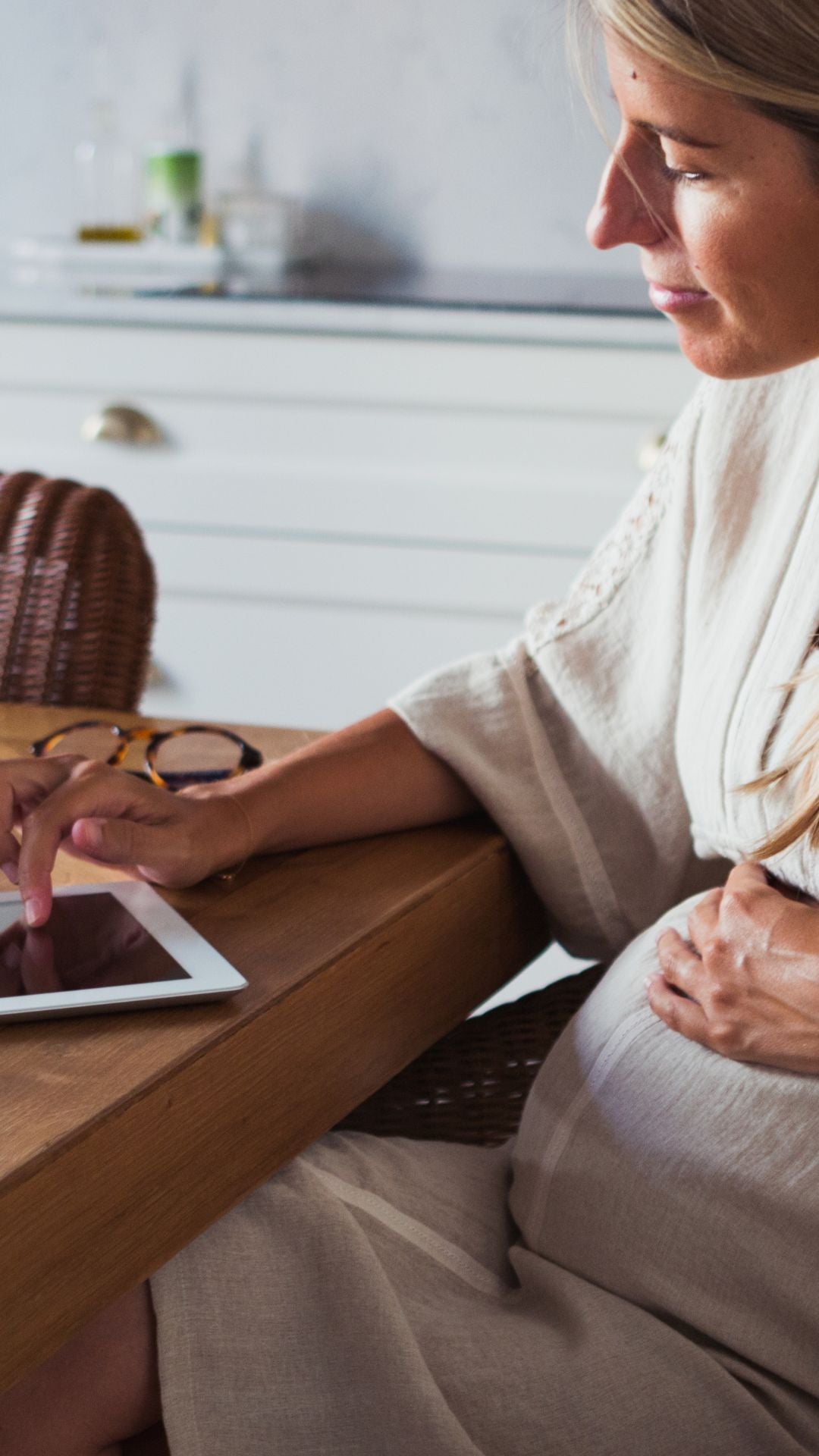 FIND GREAT TIPS, TRICKS AND INFO
On Our Blog
Read here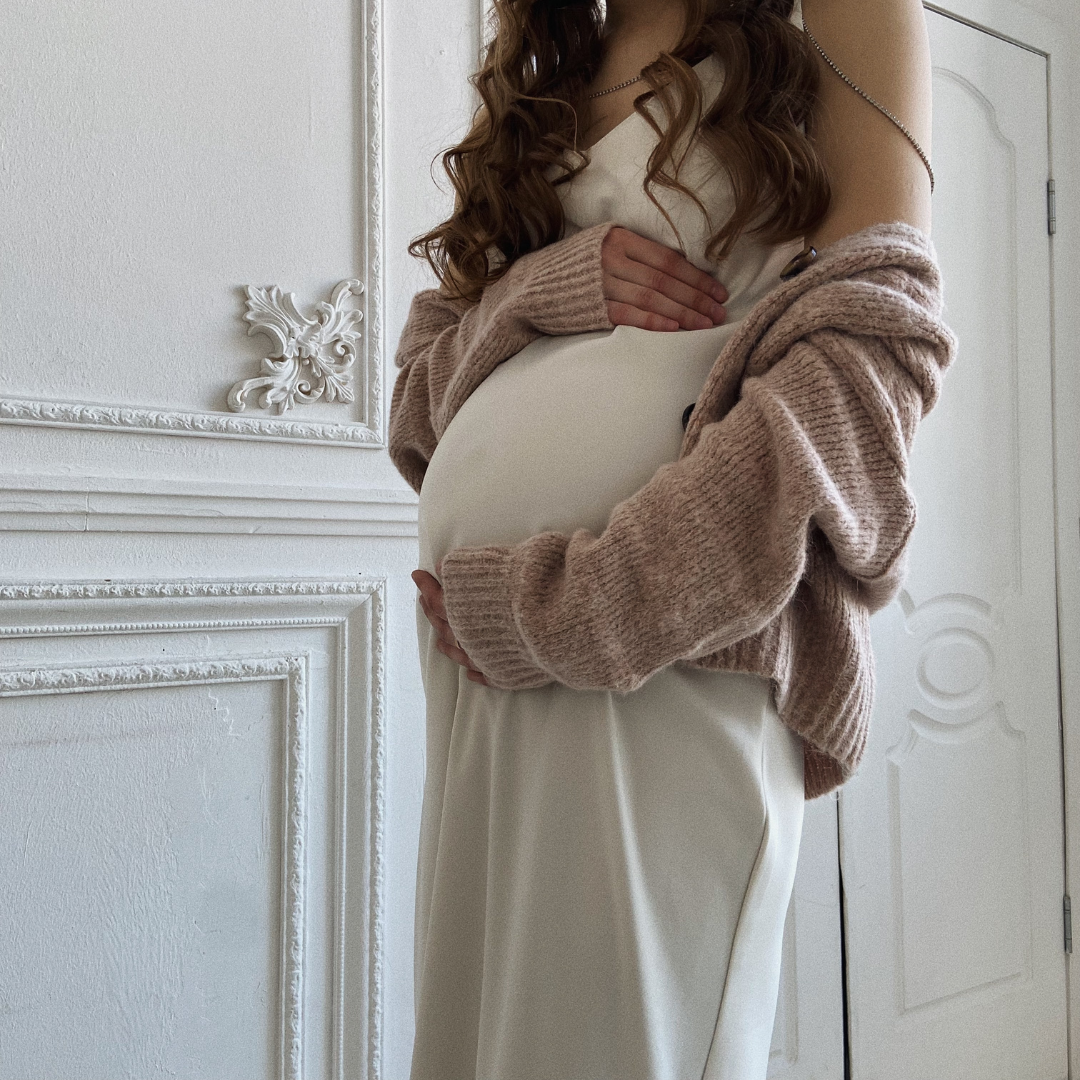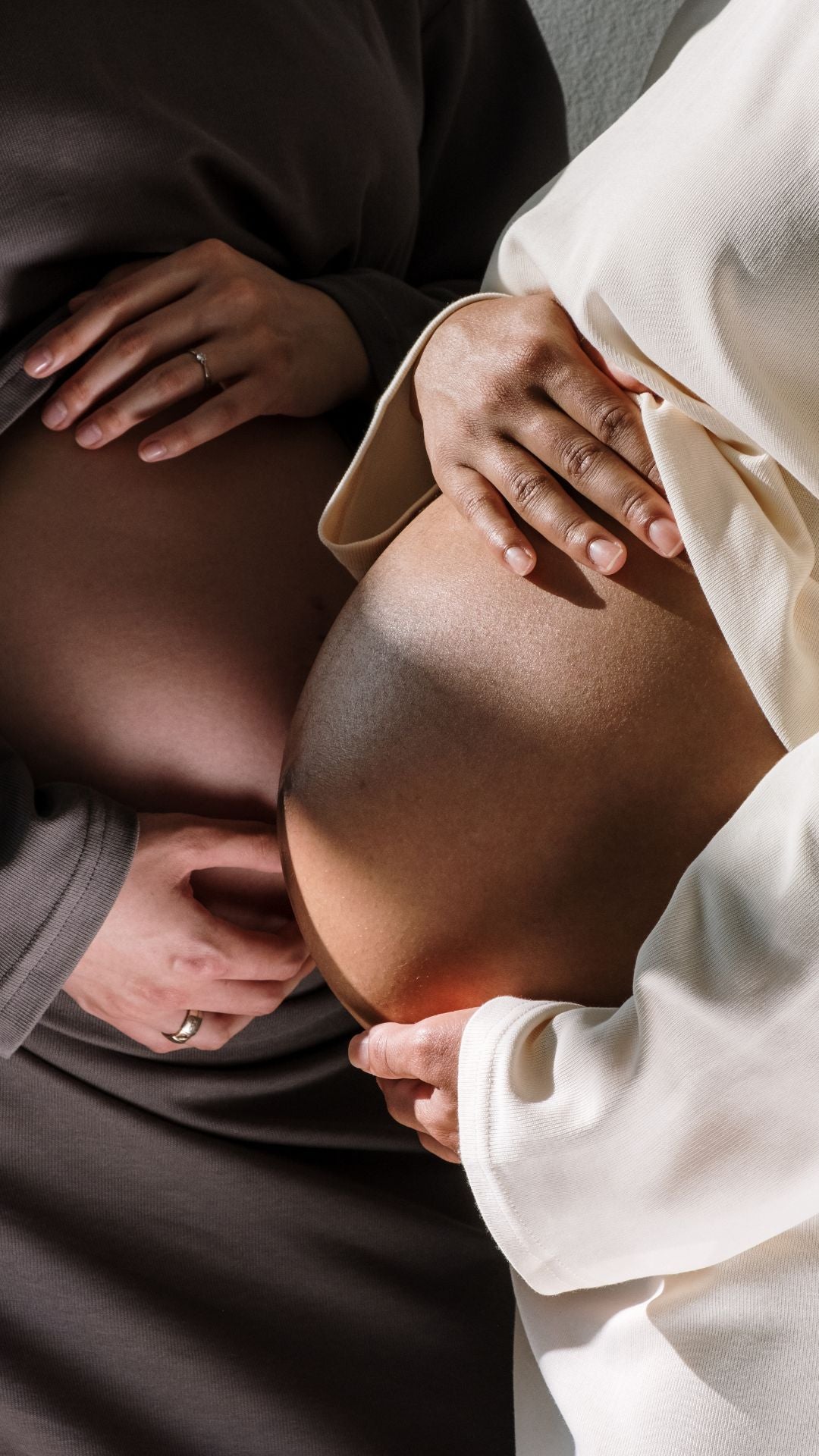 CATCH UP ON WHAT YOU'VE MISSED ON
Our Supportive & Positive Facebook Group
Yes, please!